We align the remarkable skills of our team to build projects of importance that better the lives of many.  Each project that we lead, we bring detailed management and organization to ensure the highest level of quality standards are met with consistency.  We  partner with high-performance subcontractor that exhibit values of excellence, the same qualities that our clients have come to expect from us. 
Environment Impact Statement
We are committed to protecting the livelihood of the plants, animals, and mineral resources that we find in our communities and surrounding lands.  We review all aspects of our project's environmental impact and implement impact prevention and mitigation measures necessary to protect our nature.
Sustainability Statement
Sustainability matters to us and instructs how we conduct our business. We maintain social awareness, remain environmentally responsible, and economically conscious.  We reduce fuel consumption by monitored usage, re-purpose and return unused materials and recycle trash to minimize waste.
Safety Is Paramount
Safety is a fundamental part of our daily operations. We excel beyond basic safety standards to establish a compliant work environment which enables us to deliver your project on-budget and within the time scope, while ensuring the well-being of our employees, clients, and our community. 
Furnishing of all labor, materials, equipment, fixtures and services required for the widening of the bridge on each side of the existing bridge, drilled shaft foundations to support the widened bridge deck, new concrete pier and abutment walls on each side of the existing bridge, crash tested barrier railing, removing the chip seal overlay, providing a new polymer epoxy deck overlay, asphalt paving, embankment construction, striping, guardrail, and miscellaneous related work.
Yavapai County, Arizona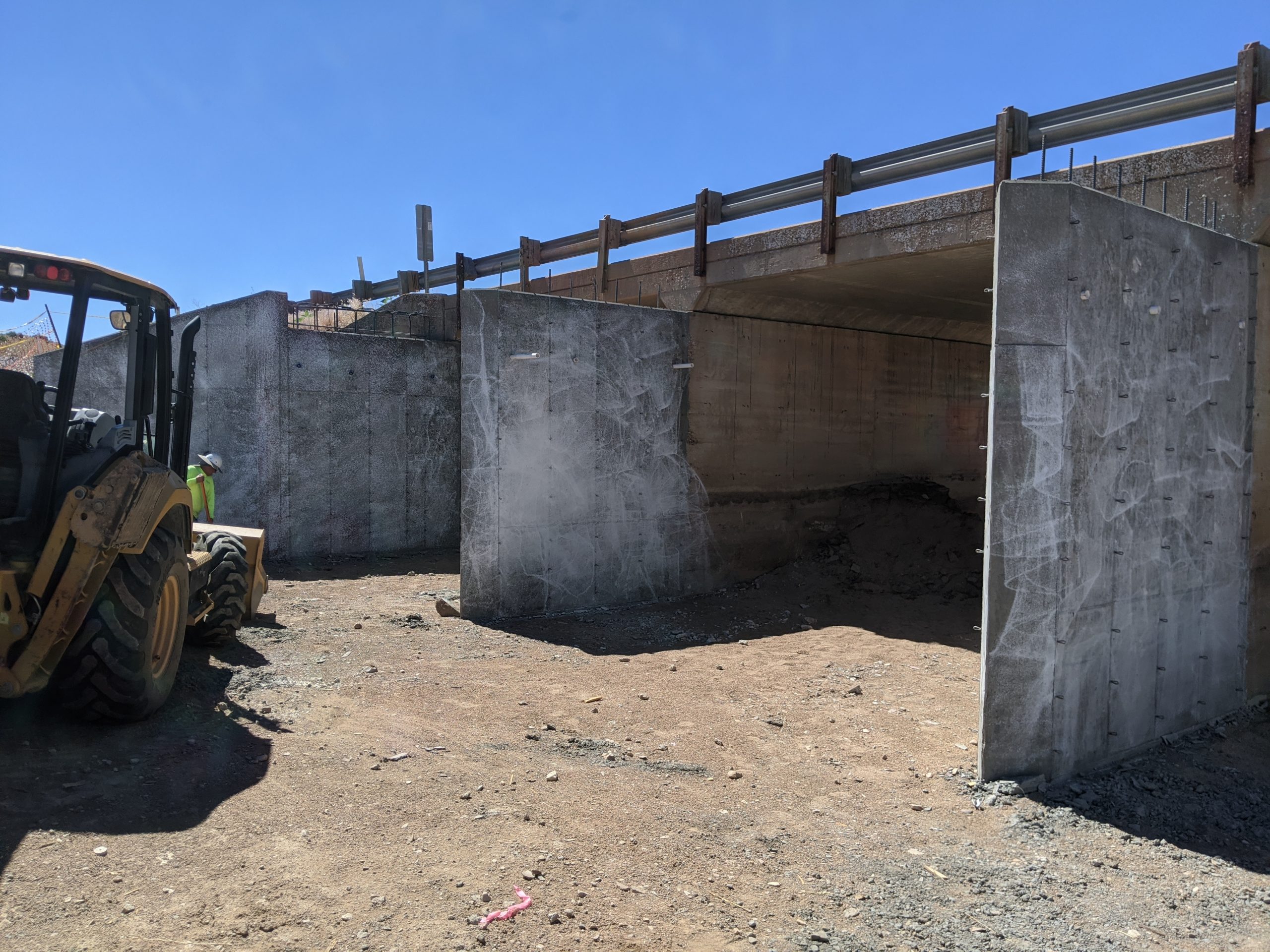 Structural excavation for the bridge, as not to disturb or damage adjacent facilities while making adjustments to the existing utilities.
Structure backfill for the bridge widening to consist of furnishing, placing and compacting backfill around the structure to the level designated.
Geocomposite wall drains installed on the soil side of the new abutment walls and the new wing walls.
Concrete Deck Curing and Finish was in accordance with ADOT Standard Specifications using a burlap cover with water cure for a minimum of 7 days.
Our Solution-Minded Team Of Skill Craftsman Will Build Your Project To Plan.
We create an championed experience, from our top-level expertise to our emphasis on client service, we're committed to manifesting your vision successfully.
Financial Management
Financial management is an important aspect of each relationship with clients and subcontractors.  At Whelcon, we make every effort to establish an attainable, reasonable, and realistic budget to bring substantial value to each client and project. Each project's budget reflects all expenditures by category, changes in current activities, and contingency funds as presented by the client's needs.  
Our thoughtful and detailed cost estimate provides a baseline for the assessment of financial performance during each project.  The project budget to actual results is recorded on a regular basis to ensure completed items and quantities are adequately reported and recorded, timely subcontractor payments are transacted, and that unnecessary costs are avoided.
Change orders and any variances or alternative actions requested by the client's design team or engineers are communicated effectively, placed under contract, and then executed alongside the project budget.
We value each client and subcontractor and therefore maintain a balanced project budget to ensure financial management expectation are met and achieved to the highest standards.
Delivering You Great Value
Contact Us
Whelcon Contractors LLC
2015 N. Forbes Blvd, Ste 101
Tucson, AZ 85745
Phone: (520) 314-2001