We, at Whelcon Contractors, take great pride in our concrete and road work as we create a rewarding experience for each client. Our bridge building process is highly sophisticated, technical, and requires heavy construction equipment that exceeds the expectations set forth. Through detailed planning, communication, and exceptional quality we aim to fulfill the build's future purpose.
Ruthrauff Road and   1-10
Pima County, Tucson, Arizona
Owner: Arizona Department of Transportation
Project Start: February, 2020 
Completion Date: November 2021
Awarded Project Value
Initial Contract Amount:  $370,000.00
Final Contract Amount:  $508,000.00
Ruthrauff Road TI
Project Scope
The project is located in Pima County, Arizona, at the intersection of I-10 and Ruthrauff. This stretch of road was named after the Chief Engineer of the City of Tucson, John Mosheim Ruthrauff, whom became one of the first to design and pave the streets of Tucson, Arizona in the years 1912-1917. Ruthrauff offers transportation from Interstate 10 to central and northern Tucson, but due to conflicts with an existing railroad crossing, traffic often comes to a standstill as various train cars arrive. This project aims to relieve traffic tension from this area by creating a overpass above the Union Pacific Railroad and widening the road to four lanes in both directions. 
The scope of work includes furnishing of all labor, materials, equipment, fixtures and services required for the widening of the offramp on each side of the existing roadway, drilled shaft foundations to support the widened four lane roads, new concrete pier and abutment walls on each side of the existing bridge, crash tested barrier railing, removing the chip seal overlay, providing a new polymer epoxy deck overlay, asphalt paving, embankment construction, striping, guardrail, and miscellaneous related work.
KEY PROJECT ELEMENTS
Structural excavation for the bridge, as not to disturb or damage adjacent facilities, while making adjustments to the existing utilities.

Geo-composite wall drains installed on the soil side of the new abutment walls and the new wing walls.
Concrete Deck Curing and Finish was in accordance with ADOT Standard Specifications using a burlap cover with water cure for a minimum of 7 days.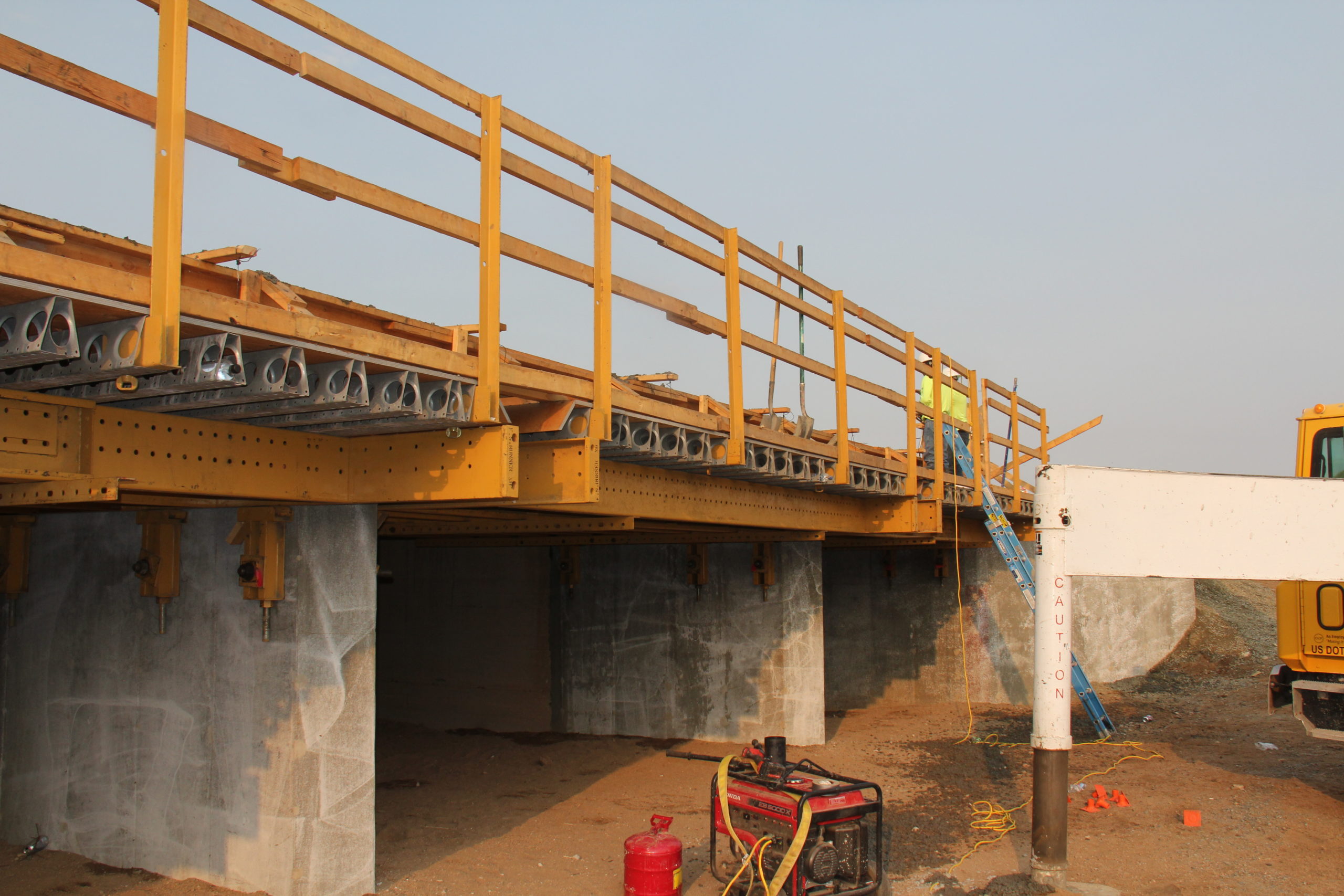 Before
In a effort to expand the existing bridge and roadway, we start with a structure to be reinforced and … 18 was removed on both sides inches for both structures No  East and west bound lanes by a 12 foot  of new construction on each side of the structure.  Bridge engineer was the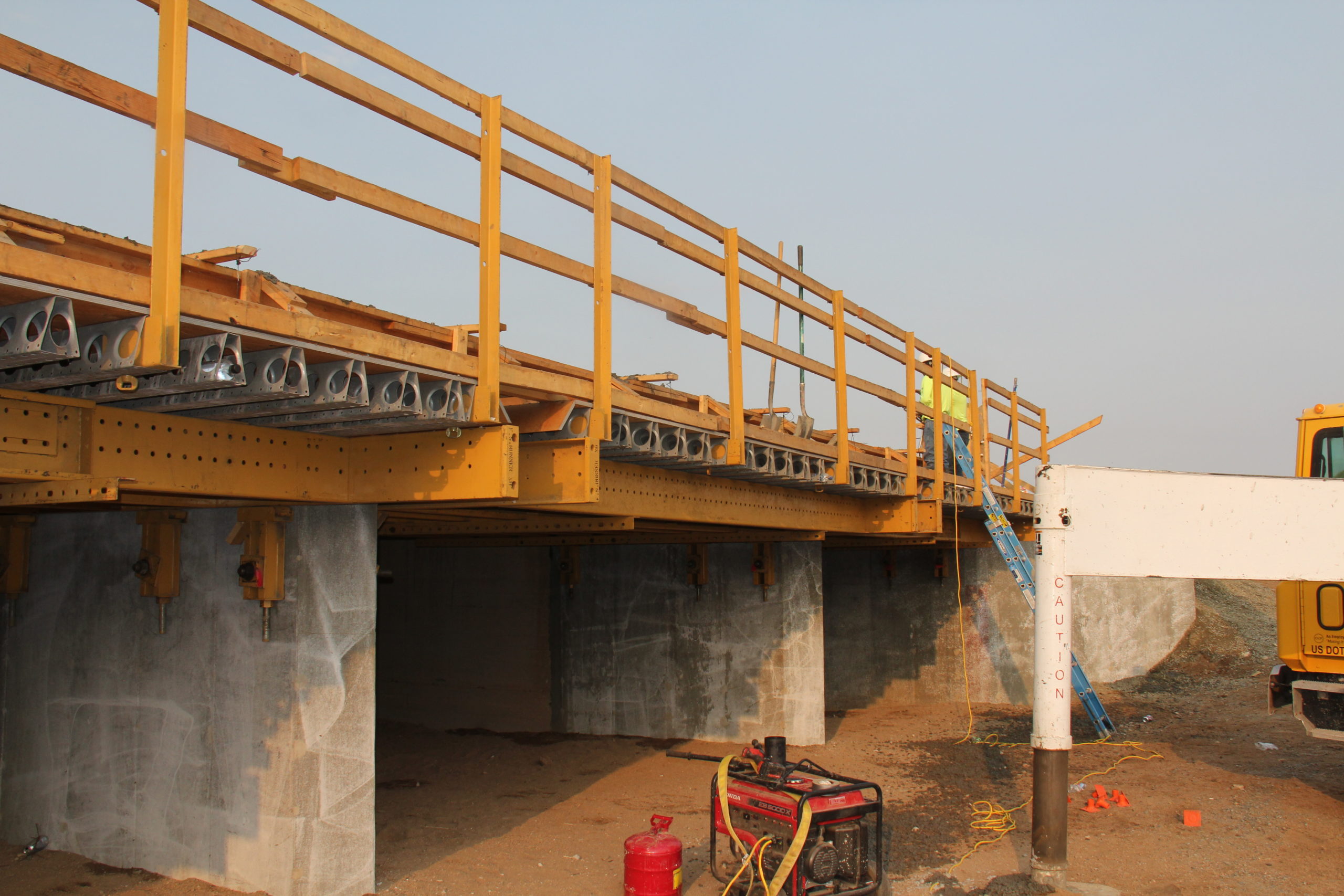 After
The secure bridge infastructure was built perfectly within surrounding we-cared for environment to the engineer's specifications.  They project was completed within __ so many months.
Projects produced with exceptional quality and value
We will build your project successfully with emphasis on value and intense quality management.  We act as your advocate by creating a project culture of collaboration, being proactive, and mitigating shared risk from start to finish.